Owls Class Blog
D Plowman (dplowman) on: Owls Class Blog
We have really enjoyed coming back to school and seeing out friends after so long away! We are all excited about the learning too, of course!
In English, we have been learning about rainforests and deforestation. We read The Great Kapok Tree and wrote our versions set in the African Savannah. At the moment, we are trying to persuade people to not chop down the rainforest because lots of animals are becoming endangered and extinct.
We have been learning about plants in science. We tried to make flowers change colour with food colouring but it didn't work! We have also been observing our wormery and seen air bubbles and tracks that the worms have created. The worms have been creating compost and mixed the layers of sand and soil up. We have also learnt about the different parts of the flower and what they do.
We have been working on expanded column addition and subtraction in maths. It was lots of fun but it's been hard work!
In our art lessons, we have been focusing on our drawing skills. We have practiced shading and creating different textures to help us to draw leaves. For our final piece we have a big piece of paper to fill with a drawing in the style of Georgia O'Keefe. It's been really fun.
---
D Plowman (dplowman) on: Owls Class Blog
In Badger class this half term, we have really enjoyed dip dyeing because we were able to dip the fabric into different colours and it made a beautiful pattern. We even dip dyed a T-shirt!
A dental nurse came in who told us how to brush our teeth properly otherwise it would leave sugar on them. We learned that if we did not brush our teeth this sugar would cause holes that would get bigger, so brushing is important at least twice a day.
After reading the Enormous Crocodile by Roald Dahl, we then invented our own characters and wrote a description of them, which was great fun. Some examples are going to be on display in the corridor outside of the hall.
One of the best things we did though was to taste test different fruits and now lots of us like new fruits we had never eaten before! We choose our favourite fruits and created a fruit kebab that was both healthy and delicious!
It has been a busy half term.
---
D Plowman (dplowman) on: Owls Class Blog
Cathedral Trip by Badgers
Thursday 17th October 2019
After we arrived in Bury St Edmunds, we got off the coach and went into the cathedral. Inside we listened to a story, drew pictures and had an art and craft lesson all about King Edmund. We learnt that King Edmund was noble and generous and was a devoted Christian who strongly believed in God. During the trip, we really enjoyed the art and crafts, as we learnt how to make a wolf mask and a shield.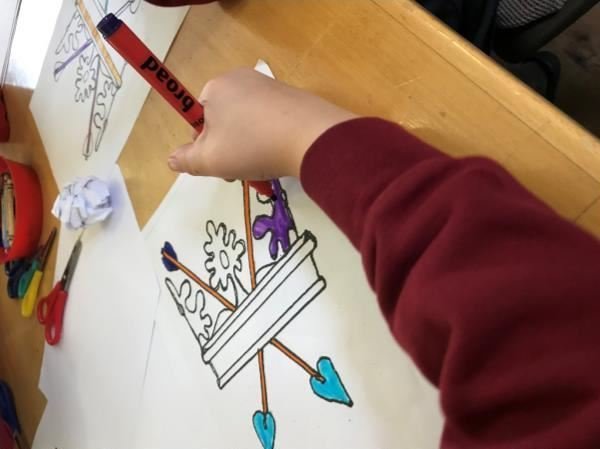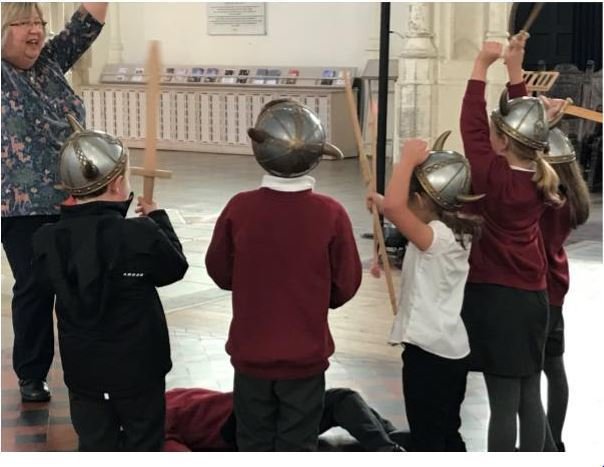 ---