Otters Class Blog
D Plowman (dplowman) on: Otters Class Blog
Our focus in English has been reading and writing instructions. We have written a set of instructions to tell other people how they can make a reindeer decoration made out of lollipop sticks. We have also had our first try at using the computers to help us type up some instructions. We loved being able to change the font and the colour of the writing! Our phonics lessons have helped us become better readers and writers by introducing us to more phonemes.
In history lessons we have learned about how toys have changed over the past 70 years. We looked art some old toys and compared them to the toys we have at home. We also walked to the Museum of East Anglian Life to look at some of their toys which we noticed were made out of wood and none of them needed batteries! Thank you to the parents that came with us to make sure we were safe.
Our science learning has helped us to develop our scientific skills: we have carried out investigations with cars and ramps to find out how we can make a toy car travel further. We enjoyed rolling the cars down the ramps, but we did need to have a large space to work in because some of the cars travelled a long way!
We have designed and made cardboard roly-poly toys; we started off by looking at some roly-polies and then we tried different ways of joining wheels to the body. We painted our finished toys to make them look bright and colourful. The final touch was to design a face on the computer to stick on.
In our weekly Jigsaw lessons (PSHE), we have been thinking about the things that make us all different.
As we haven't been able to sing together, we have learned to sign some songs, including We wish you a Merry Christmas! Here is a photo of us in our hats, ready for Christmas dinner: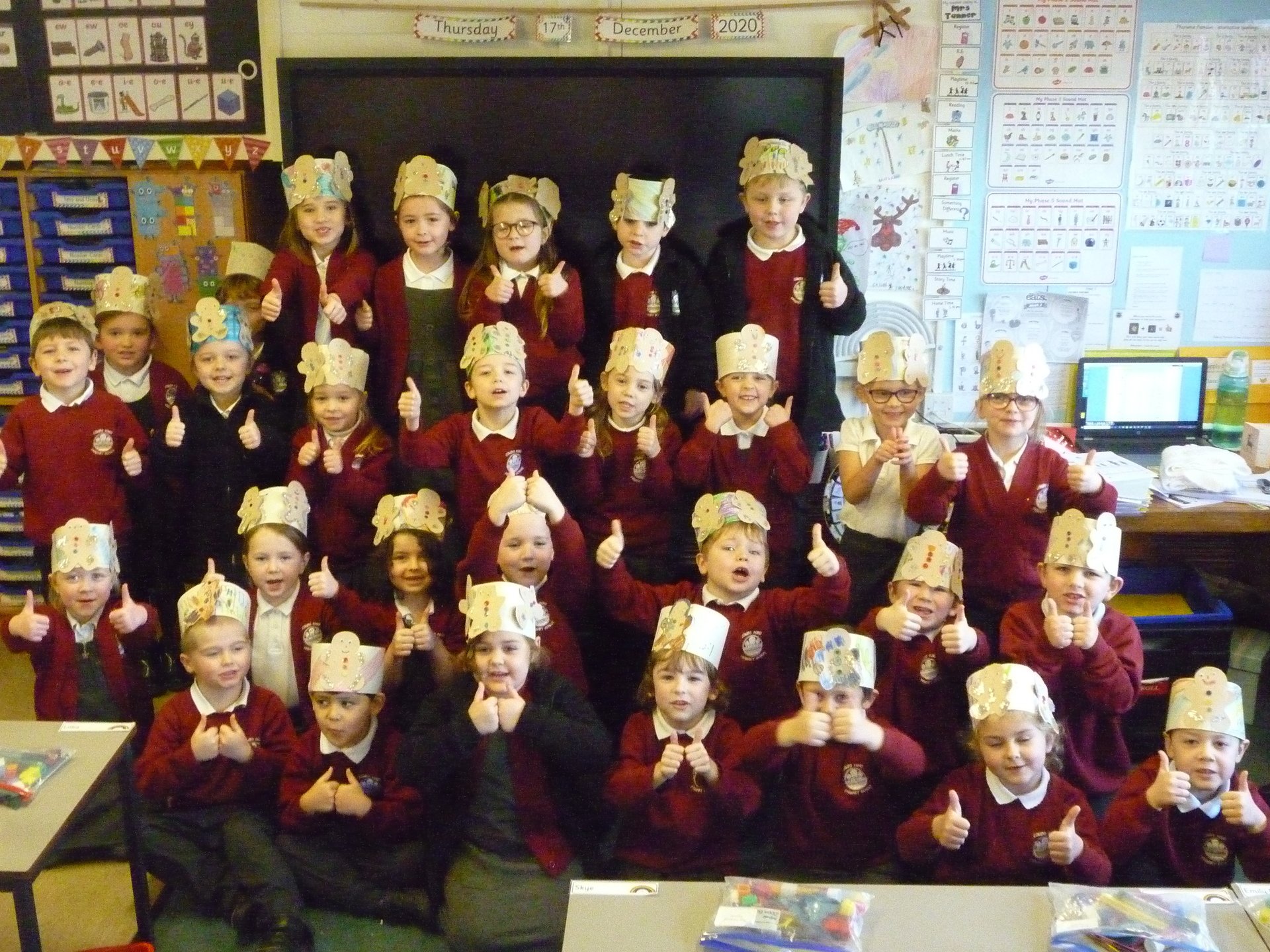 ---