Reception Blog
D Plowman (dplowman) on: Reception Blog
We started this half term by reading 'The Jolly Postman'. We then went on our first ever trip...to the postbox!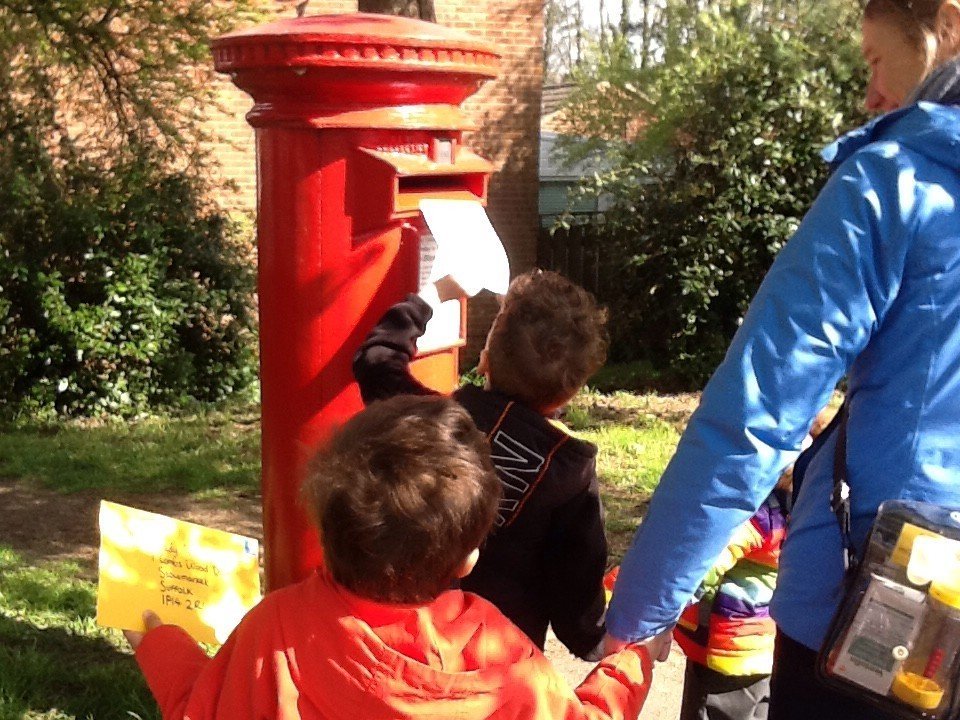 After this we enjoyed exploring all of the different stories within the book. First we read 'the Three Little Pigs' and were detectives looking for the Big, Bad Wolf. We made 'WANTED' posters and learnt all about addition in maths.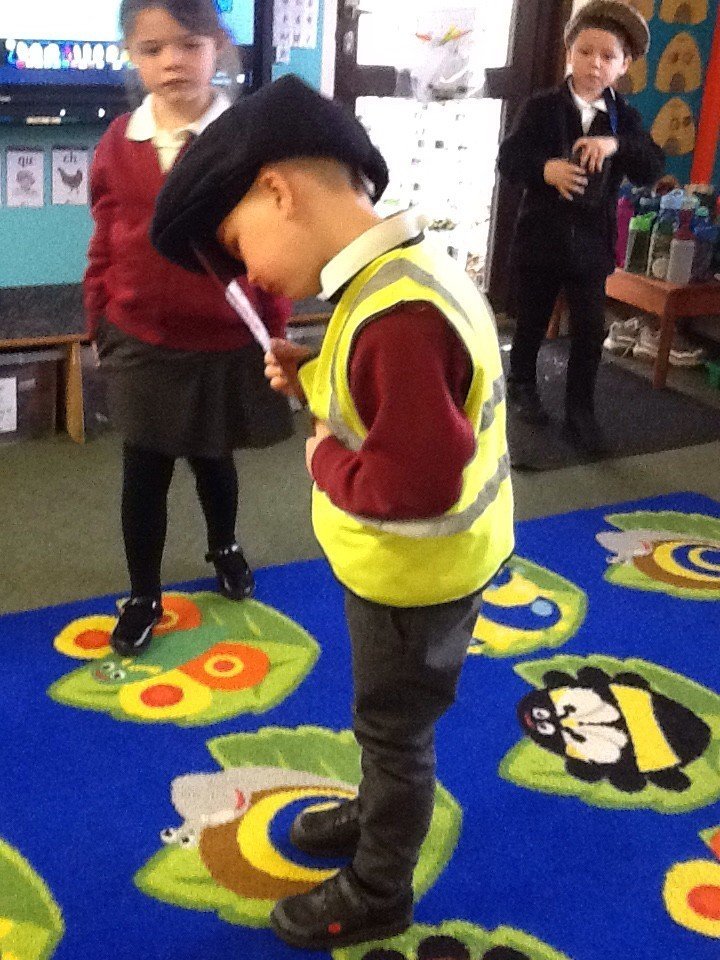 The next week we were inspired by the story 'Room on the Broom'. The witches broomstick crashed into our classroom and we had to write potions to help her fix it. In Maths we learnt all about capacity and enjoyed lots of potion making. We worked together to make up our on 'Is There Room on the Broom' song- we love to sing!
Next we read the story of 'The Gingerbread Man'. We worked together to make our own Gingerbread Man, hung him up on the wall but then he escaped! He sent us some photos of his adventures and then we wrote all about it. In maths we enjoyed learning how to subtract. We also explored floating and sinking in our topic lessons.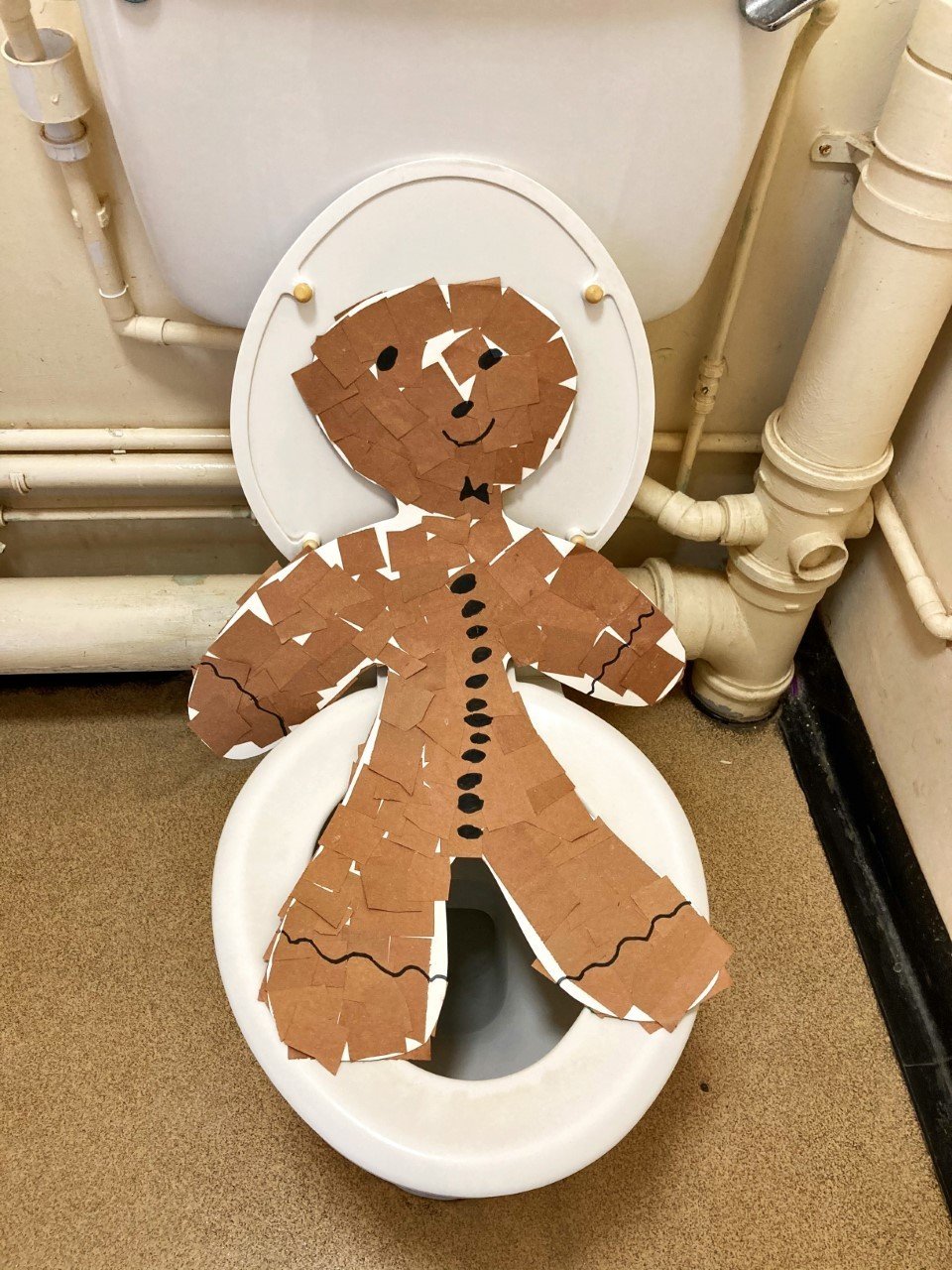 Our next adventure took us up a beanstalk to meet a Giant! Everyone had a super go at writing the story of Jack and the Beanstalk. We learned all about doubling in maths. We enjoyed our castle role play areas and learnt a great song called 'Fee Fi Fo Fum'.
In our art lessons we each created a Giant's Garden by using lots of different media.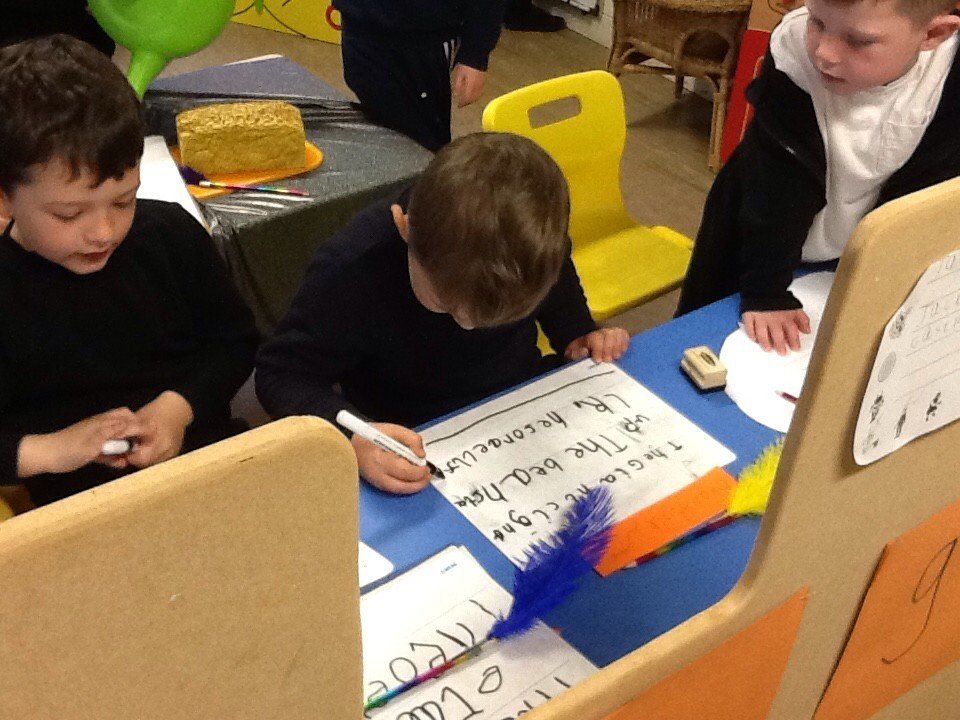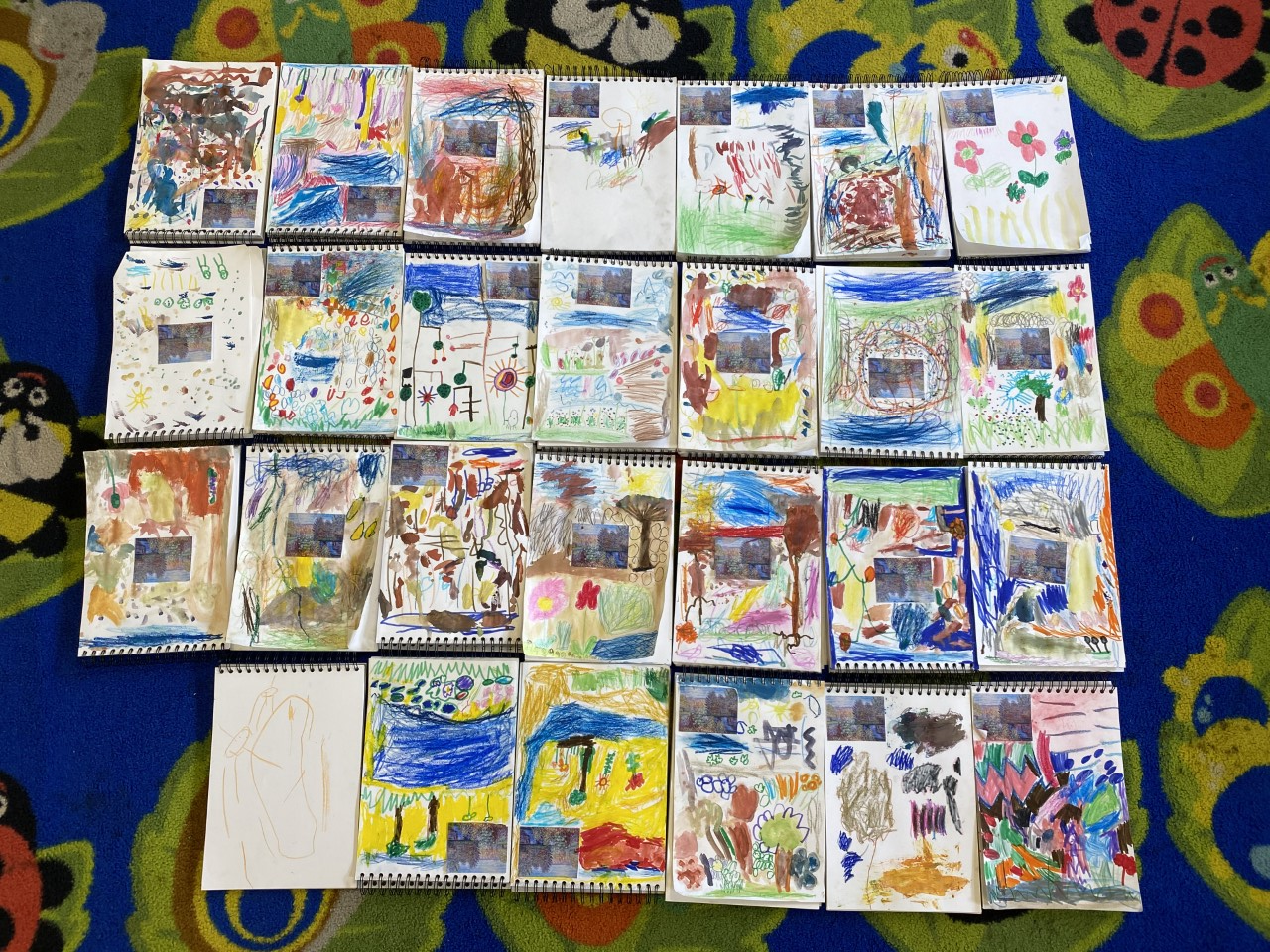 In our final week it was the build up the 'The Cinderella Ball' We wrote invitations to our friends, learnt about measuring in maths and in our PE lessons had lots of fun dancing.
This term we have also enjoyed going to 'Celebration Assembly'. Here each grown up chooses someone for a 'Golden Mention' and we celebrate two star readers from each class. Mrs Gaffney even joined our assembly to celebrate with us!
What a busy but amazing term it has been. I wonder where our learning will take us next?
---