Reception Blog
D Plowman (dplowman) on: Reception Blog
It has been a strange term- with some of us in school and some of us learning at home! However, we have all been very 'Busy Bee's' learning at home and school.
We have explored lots of our favourite stories this term, from 'We're going on a Bear hunt' to Percy the Park Keeper's 'The Treasure Hunt'. We particularly enjoyed our 'Whatever Next' week. Here are some of the aliens we met in space!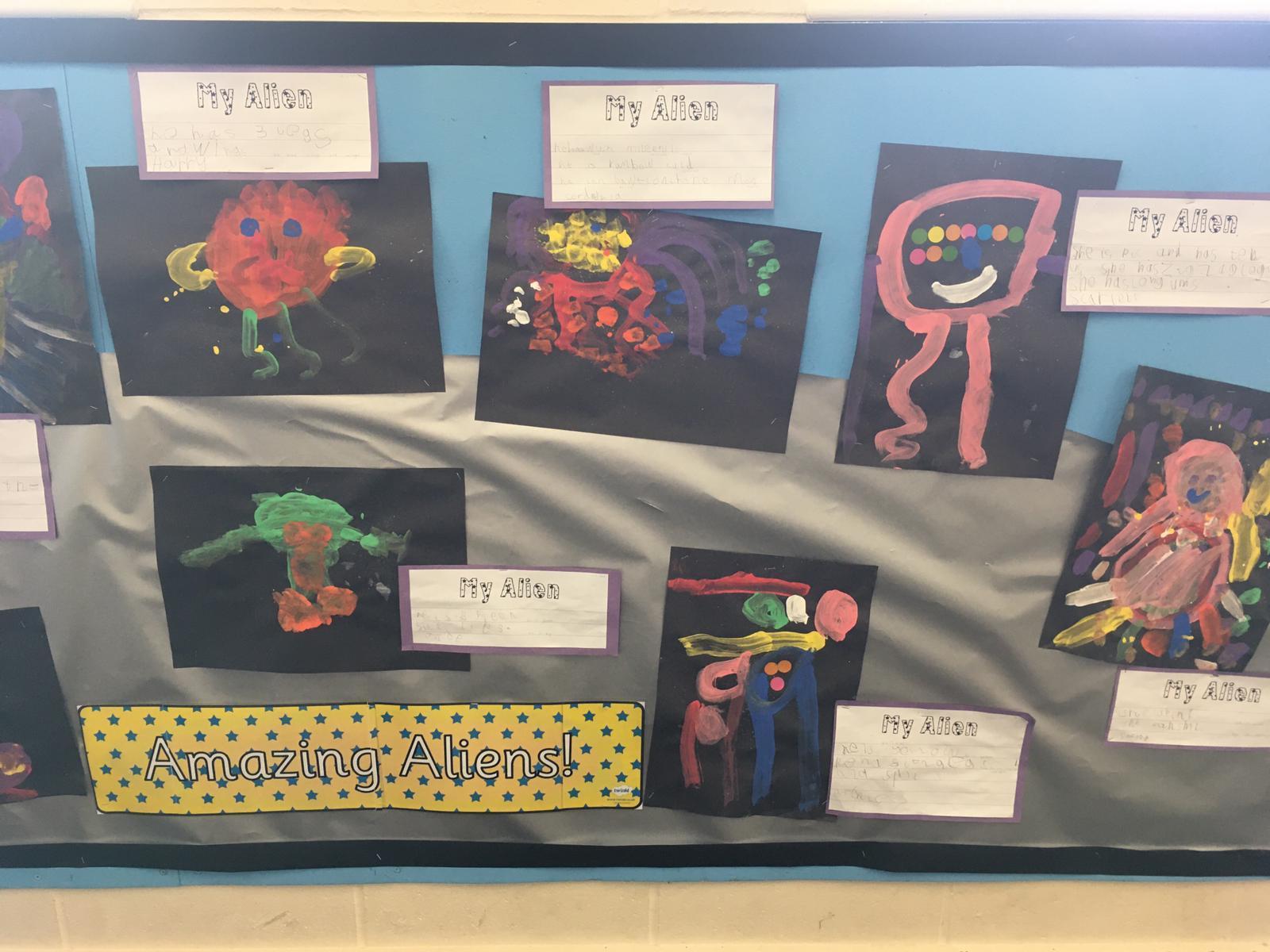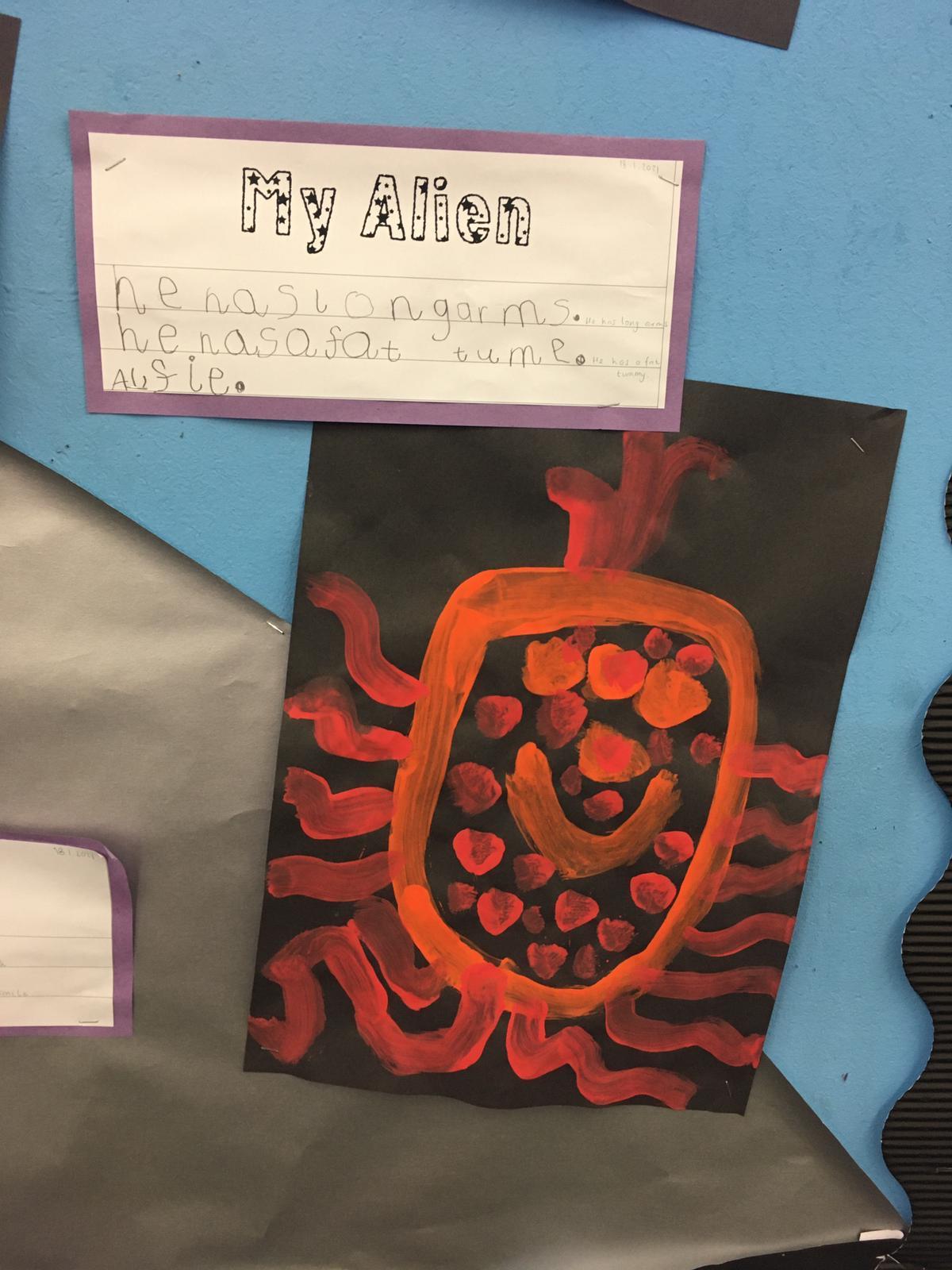 We have writing about everything, from describing our aliens, spelling new words and and writing clues for hide and seek. Here are some clues that one of our little people wrote at home.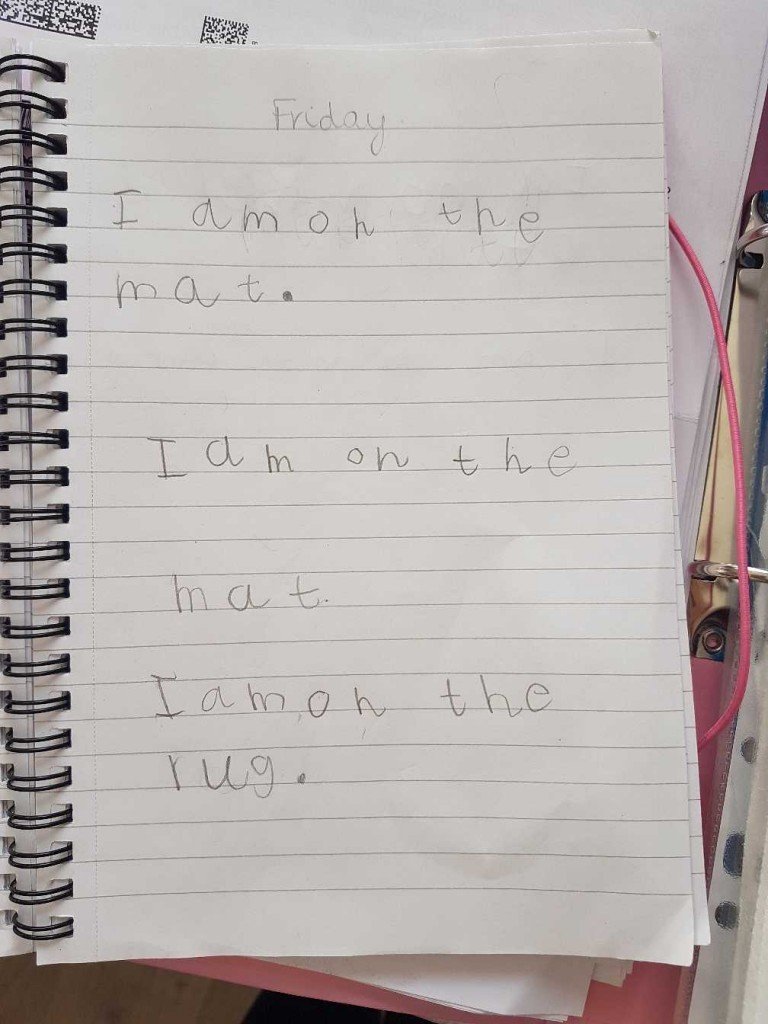 Each week we are learning a new number. We practise counting it and writing it- in lots of fun ways. We have been practising all of our maths skills from adding, subtracting to weighing and measuring length,
We have started learning Phase Three of Letters and Sounds. We have loved the activities that go with each grapheme. We played in the jelly when we learnt j, made zooming zebras for z and threaded shoes for sh!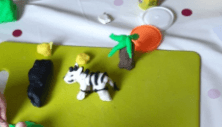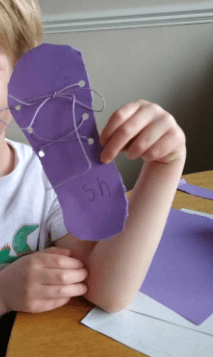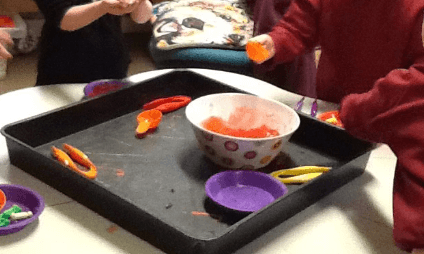 Next Half Term... Julia Donaldson
Our next few weeks will involve using Julia Donaldson's brilliant stories for our re-telling, writing and art work. We have been working hard on our handwriting using the letter rhymes to help form out letters correctly. Each week we have a 'number of the week' and we are using numbers up to 20 to add, subtract
Here is a sneak peek of our Gruffalo week...
Mr Clark phoned us as there was a Gruffalo on the loose! We made WANTED posters so everyone knew what he looked like. We also had great fun making Gruffalo crumble! We used pastel and watercolours to make owl illustrations after thinking about the different characters in the Gruffalo.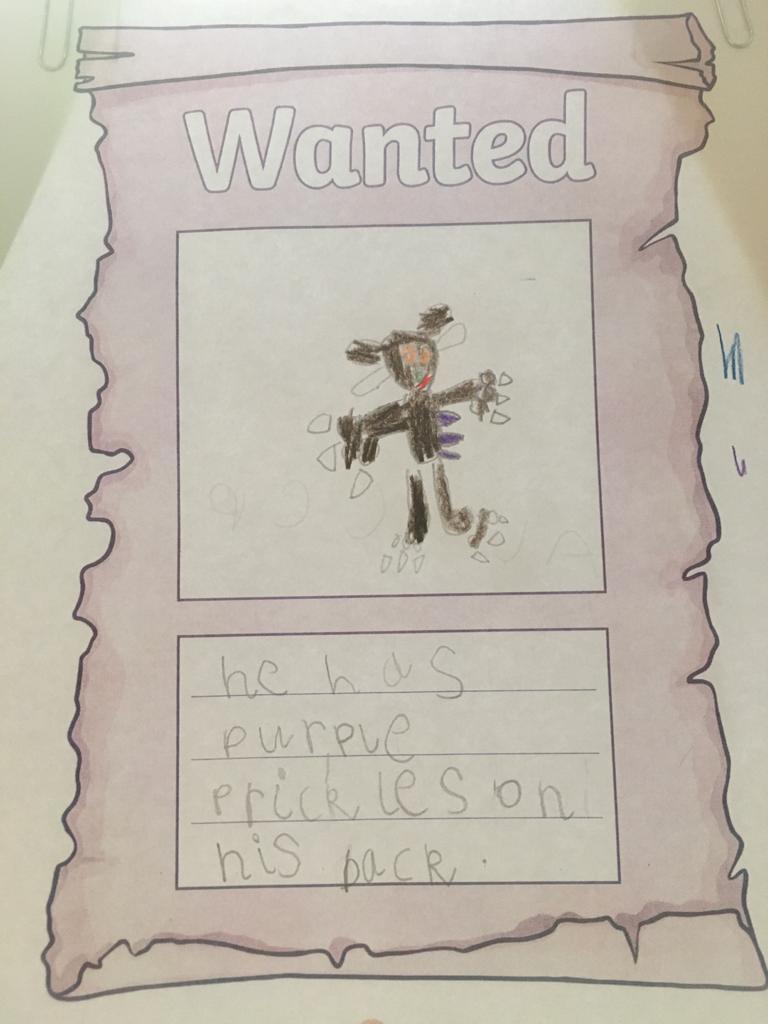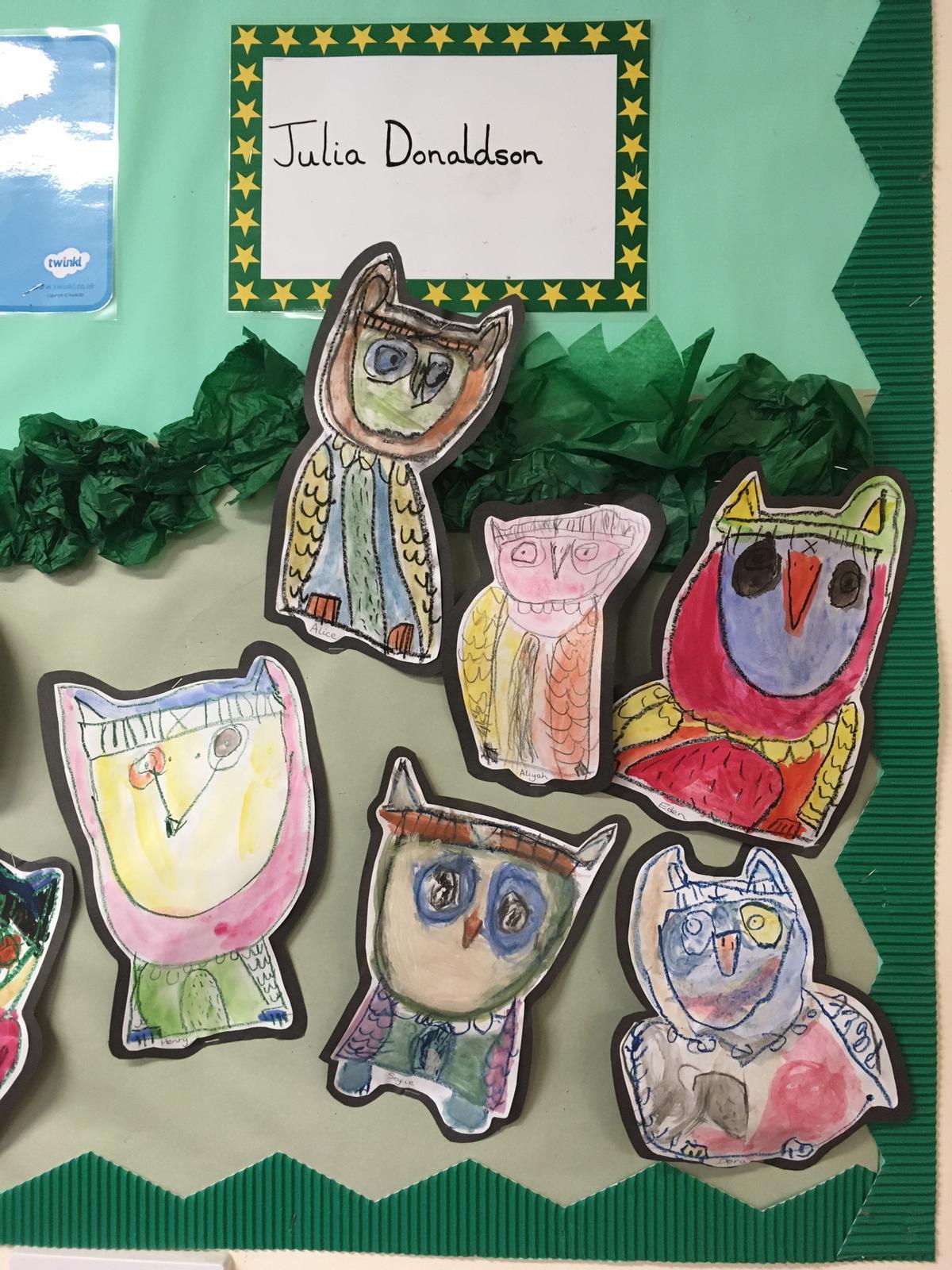 ---