Whole School Writing Challenges
E

ach week we will post two pictures for you to write about.

We will give you some ideas of what you could write for each picture, but if you have a better idea, go for it!





When you have finished, we would love to see your writing - you can send them to us

using the mslt@combsford.suffolk.sch.uk email.
Summer Holidays!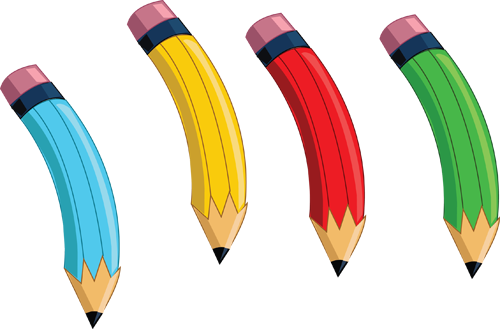 To keep your writing skills sharp over the summer, it would be good to do just a little bit of writing each week. Here are a few suggestions of different things you might do:
1) Write and send a postcard telling people about where you have been and what you have done/seen. Postcards are quick and easy to write because there isn't too much space to write in! You could send it to family or friends or address it class or next year's teacher and send it to school; hopefully, it will be in your classroom on your first day back in September.
__________________________________
3) Some people choose to keep diaries in which they write just 1 or 2 sentences about what has happened each day. You could include details of what you've done, who you've seen, how you have felt and even what you have eaten! Some days will be easier to write about than others, but it doesn't matter; you will be writing in your diary for yourself to read and remember. You could even illustrate each day's entry if you wanted to! All you need is a small notebook and a pencil to get started...
2) A bigger project would be to make a scrapbook to store all of your summer 2020 memories. You can stick in photos or pictures, tickets and leaflets as well as write short sentences that will help you to remember what you have done. Try to include funny details that you might forget. Your completed scrapbook will be a lovely way of remembering things when you look back at it in the future.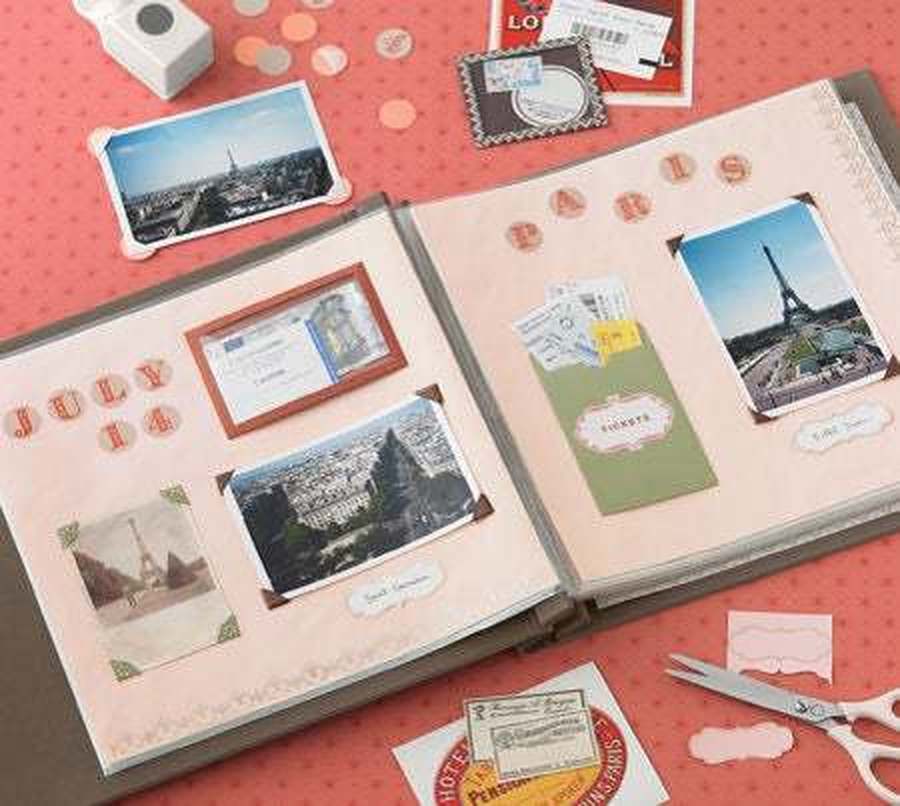 __________________________________
4) Challenge yourself to write a story. Let your imagination run wild...
Maybe it could be a sequel for a book that you've particularly enjoyed? You could take characters from different stories and put them together in a new adventure? Or create a character and write their adventures down.
It might be easiest to type your story so that you can make changes without having to re-write the whole story out every time. Over the summer holidays, keep re-reading your story and find ways to improve it each time. Good stories take a long time to write: it took Julia Donaldson 10 years of editing until she was happy with the The Gruffalo!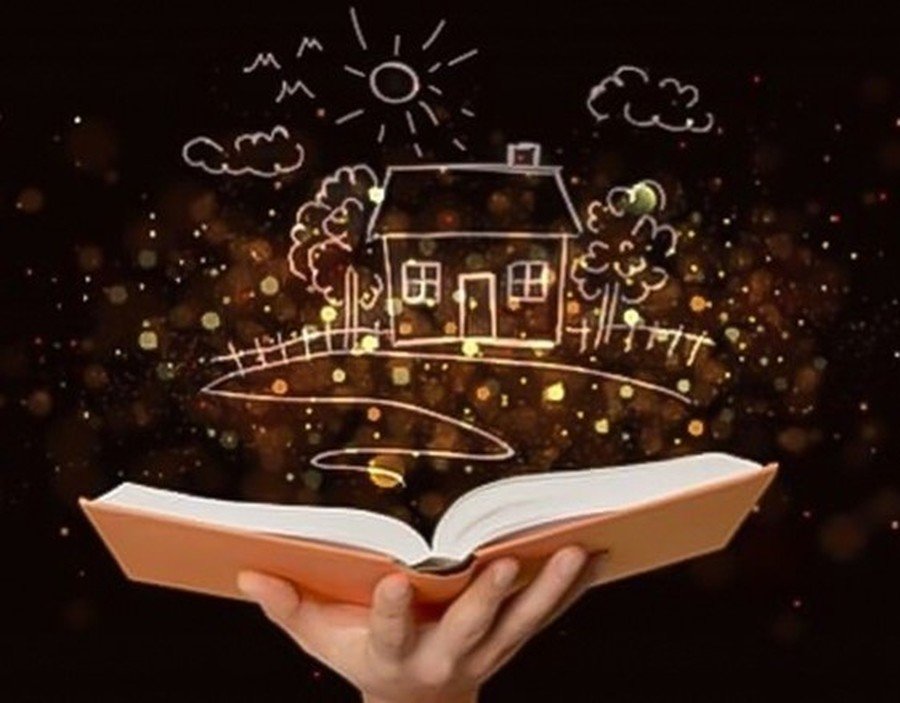 You can still have a go at any of our previous writing challenges:
This week, your challenge is to write about something you all know LOTS about......
YOURSELF!
As we are all starting to think about meeting and getting to know new teachers, think about what you want next year's teacher(s) to know about you...
You could make a mini passport or a fact-file about yourself, or you could write a letter to them introducing yourself.
* What makes you different from everybody else in your class?
* What do you enjoy? What do you need help with? What are you good at?
* Tell your teacher about your favourite things: hobbies, colour, pets, authors...
* What are your ambitions and aspirations?
When you have finished, please send it to mslt@combsford.suffolk.sch.uk and we can pass it on to your teachers.
____________________________
1) Can you write an adventure story? Maybe use this as your first sentence:
Suddenly, a few raindrops started to fall from the sky.
2) Find out some information about snails. Include details about their life cycle, where they live and what they eat. You might choose to write a list of facts about snails that you think other people might not know!
____________________
1) Imagine you write a message and put it into this bottle. What would you say?
2) Research the effects of pollution in the oceans. What are the causes and what could be done to improve the situation? Decide whether you want to design a poster or write a report about the problem...
____________________________
1) How would you describe this place? Can you use lots of different adjectives (describing words) and prepositions (for example behind, under, through, in the distance) in your description?
2) Can you write a story for this scene? Who would be the main character? What type of story are you going to write - a fairy tale or a mystery?
____________________________
1) You could write a science-fiction (sci-fi) story set on this planet. Tell your reader about the planet - what is it called? What makes it different to other planets? Is this home to the robots or have they travelled to get here? Which other characters might they meet? Think carefully about how your story will end.
2) Research a famous astronaut (maybe Neil Armstrong, Yuri Gagarin or Tim Peake) and write a biography about them.
____________________
1) Write an adventure story with the teddy bear as the main character. Tell you reader what has happened to him/her as well as how he/she feels about their adventure. You could use speech marks to include some dialogue between the teddy bear and another character, maybe a different toy or a human child!
2) Pretend you are the teddy bear in the suitcase! Write a postcard telling your owner what you can see around you. Don't forget to use lots of describing words to help them imagine what you can see!
____________________________
1) Write a fantasy story involving this bicycle. Who owns it? Where was it made/found? What special powers does it have and how are they used? You could record your story as a cartoon strip with pictures and captions...
2) Can you write a non-chronological report about the history of the bicycle, starting with the earliest types of bikes that were used in the early Victorian era all the way up to the high-tech bicycles that are used in competitive cycling today?
____________________
1) How does this image make you feel? Can you write a poem to describe the waves in this scene? Haikus are Japanese poems that have just 3 lines (of 5, 7 and 5 syllables) - have a go at writing one!
2) The sea is an important part of the water cycle. Can you draw a diagram that shows the water cycle? Don't forget to add labels and captions to explain what happens at each stage!
____________________
1) Find out about the life cycle of turtles and make a poster that will tell other people what you have learned.
2) These turtles have been made out of sand. Can you write instructions that explain to someone how to build a sandcastle or another sand sculpture?
____________________
1) What do you think these cows are thinking or saying to each other? You could write thought bubbles for them or use speech marks to write down their conversation?
2) Can you find out some amazing facts about cows?
____________________________
1) Imagine that you wake up on Easter Day to discover that you have become the Easter bunny. What would your day be like as an Easter bunny? Describe your experience - maybe you could write this as a diary entry?
2) Write a letter to the Easter Bunny - what would you tell him about yourself? What questions would you ask? You could ask him about where he lives? What does he do when Easter ends? How does he celebrate the holiday?
____________________
1) Can you write a newspaper headline for this picture?
2) Write a poem or rhyme to match this picture...maybe start off by thinking about Humpty Dumpty?
____________________
Young Wild Writer competition
(for children aged 5 to 16)
Hen Harriers are rare, iconic birds of prey that if we are very lucky we can see in Britain. But we also have other incredible wildlife all across Britain, from urban foxes to majestic golden eagles, and from wriggling earthworms to snakelocks anemones.
What do you love? What inspires you?
We are looking for pieces of written work relating to any British wildlife. You can write a story, a poem, a piece of prose, an article, a diary entry…it's up to you.
Go wild with your writing!
Your entry...

...must be a piece of writing about British wildlife (animals or plants including, if you wish, their habitats).
...must express your own ideas and be entirely your own original work.
...should aim to show originality and creativity and to engage the reader. Interest in and understanding of your chosen subject is more important than style or structure.

... must not exceed 500 words maximum (not including title).
Click on the picture above to go to the competition website for more information...
____________________________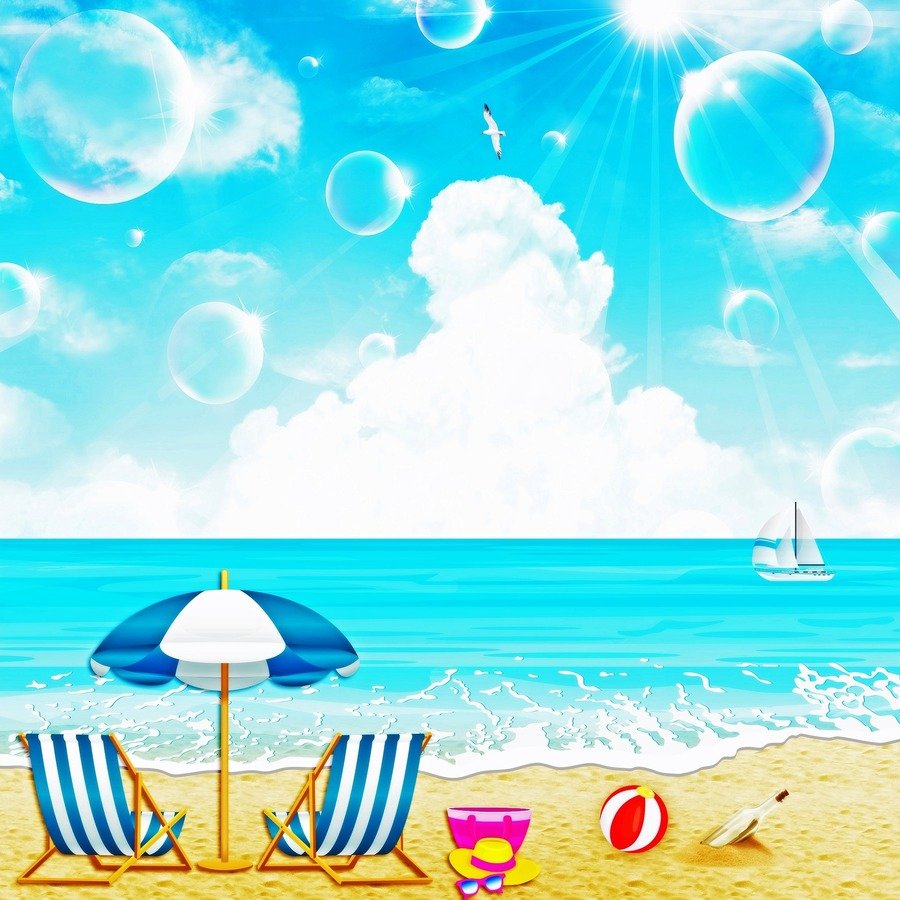 1) Design a safety message based on this seaside scene - you could focus on water safety, being safe in the sun or just some tips for children about laying safely on the beach. You could design a poster or a leaflet - or even a PowerPoint presentation. Think carefully about the age of your audience - are you aiming your information at adults, children or teenagers?
2) Research 2 coastal towns in East Anglia for example, Felixstowe and Great Yarmouth (or you could look at towns in differnet countries). What is similar about them both? How are they different? Which one appeals to you most? Why?
__________________________________
1) Why is the black kitten the only cat looking at the witch? Why did the witch come here? Was she just passing or did she come to the shop for a reason? What do you think is going to happen? Tell this story.
2) Read other stories about witches and their cats (Meg and Mog, Room on the Broom or Winnie the Witch are just a few suggestions). Do notice any similarities between the characters in the stories?
____________________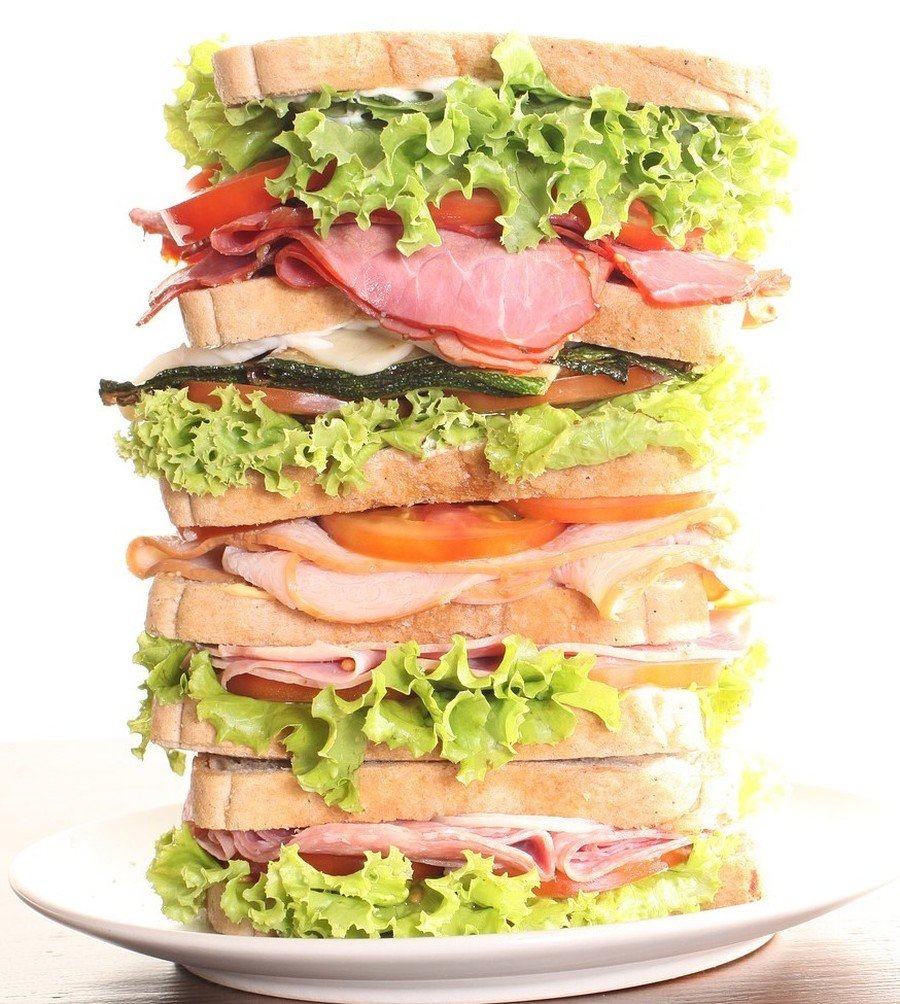 1) Create a recipe for a super sandwich. You can go crazy and choose as many different fillings as you would like. Are you going to use slices of bread, a wrap or a bread roll? You could toast your sandwich or even cut it into unusual shapes. Make sure your recipe is clear for other people to follow and think up an interesting name for your creation.
2) Can you write some tongue twisters that use alliteration (words that all begin with the same sound?). Here are some examples:
Sammy sat on a super slippery salmon sandwich.
Cheeky Charlie chews a cheesy chip.
____________________
1) Who might live in a house like this? Is it just one character or a whole family or group of them? Can you draw a picture of them and label it with sentences that describe what they look like and how they behave?
2) Use one of these sentences to begin a story about the people/creatures that live in this house:
They had lived there for as long as he could remember...
or
They were strange folk in a way, small and strange. However, they were also very, very interesting. These small folk were entirely unique…
____________________
1) I'm sure you know the story of Jack and the Beanstalk, don't you? Could you write an alternative version where the main character grows a sunflower and climbs up its stalk? Where does it take them? What can they see? Who do they meet at the top?
2) Research sunflower facts - how tall can they grow? What does their life cycle look like? What do people use sunflowers for? Where in the world do they grow? What re perfect growing conditions for sunflowers?
Think about how you could present your research...maybe write each fact on a sunflower petal or seed? Or create a mind-map or spider diagram with a sunflower in the middle?
____________________
Write a letter or card to someone who you haven't seen in the past few weeks (a friend or a relative or even your teacher!). Think about telling them what you have been doing and how you have been feeling. You could ask them how they are? Decorate your letter or include a drawing or photograph.
Ask a parent to help you post your letter - it will really cheer them up!
____________________
1) Write a story that explains how the sheep got to the top of the hill. How does he/she feel about it? Where are his/her friends? What is the sheep going to do next?
2) You could write a newspaper report about an animal that need rescuing from a sticky situation!
____________________
1) Can you write a character description for this wizard? Use lots of interesting adjectives and adverbs (describing words) to tell me what he looks like, how he behaves and what he likes or dislikes.
2) Write a magical story where the wizard uses magical powers to change something (or someone) that leads to a happy ending.
____________________________
1) There are lots of different versions of the legend of Saint George. You can watch one like this and then retell the story in your own words.
2) Research the patron saints of other UK countries (St David, St Patrick or St Andrew) and how they are celebrated.
____________________
Poetry Day
competition
(for children aged 7 to 11)
The theme of National Poetry Day 2020 is Vision.
To this end we are inviting you to enter poems about your vision as a poet.
Here is one to inspire you, from one of our fave poets Joshua Seigal, who is part of the prize for this year's award. Well not Josh himself, of course, forever, but Josh coming to your school for the day to inspire you and your classmates to write more poetry. It's super exciting.
To inspire you, watch this workshop from our friend Joshua Seigal, with tons of hints and tips on how to create the perfect poem:
You can write about an imaginary school or your current school.
You can write the poem in your own voice, the voice of a dog or an alien!
You can write in free verse or write a poem with repeated patterns running through it, or one with a strict rhythm and rhyme.
There are no rules except to base your poem around the theme of "Vision".
Click on the picture above to go to the competition website for more information...
____________________________
1) Think about all the things that make you amazing! (The picture above has got some sentence starters that might help you to get started.) Draw a picture of yourself in the middle of a piece of paper and fill the space around with lots of different things that make you special.
2) Think of a person who helps you. Write them a letter or card to say 'Thank You' and tell them how amazing you think they are!
____________________________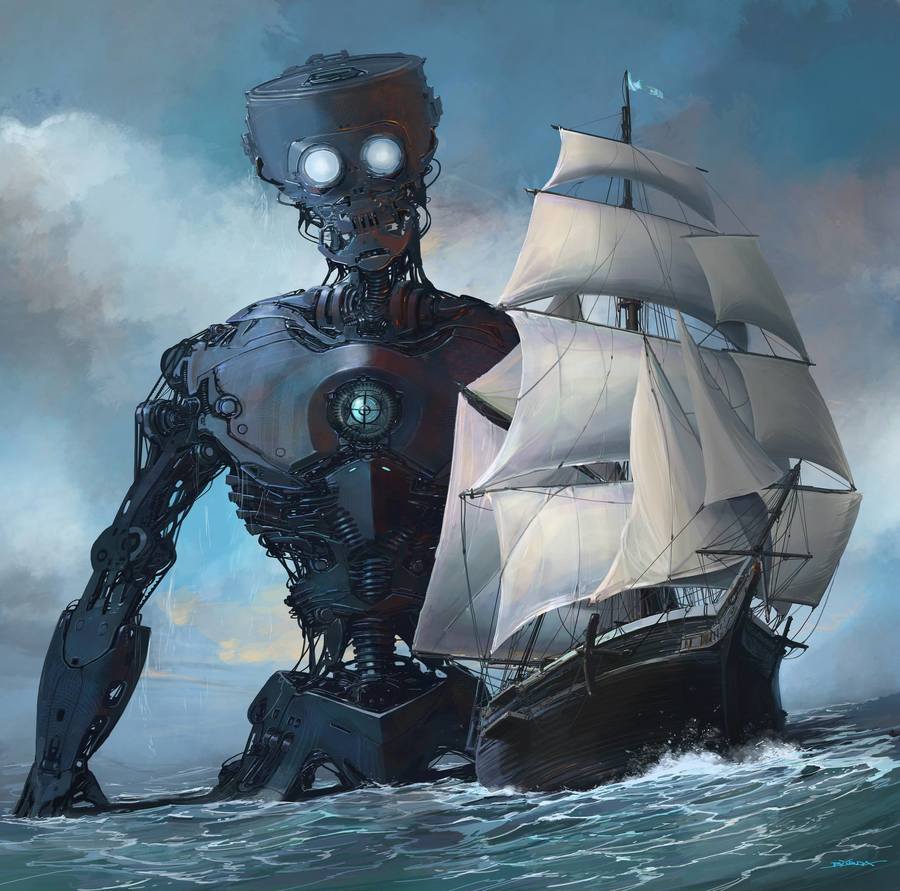 1) Who do you think Captain Nemo might be? Where did the robot come from? What is it doing? Why is it in the water? Will the water damage it? What happens next?
2) Pretend that you are onboard the ship. Write a diary entry for the day that the robot appeared and write down what happened and how it made you feel.
____________________________
1) Write a story that begins when a character crosses this bridge. Who are they are where do they go? What do they find or who do they meet? What happens to them in the jungle? Use some amazing descriptive words to paint a picture for your reader. Think carefully about how your story is going to end...
2) Choose an area of jungle or rainforest to research (the Amazon in Brazil is one of the best well-known!). Create an advertising poster to attract people to visit by telling them all about this special part of the world and its wildlife.
____________________________
1) Choose your favourite story. Think of a way that you could share the story with other people. You could write it down in a book, you could tell it to someone or even make a puppet show and act the story out.
2) Write a book review of a book or story that you have recently read. Write a summary of what the book is about (try not to give away any spoilers!) and add your personal opinion of the text. Did you enjoy reading it or not? Try to give reasons for your views. Do you think other people would like to read it? Who do you think the book would be appropriate for?
____________________
1) Try to write a seaside poem that uses alliteration (where lots of the words begin with the same sound). For example:
perfect pink periwinkles
wet and watery waves whispering
sharp, shiny shells shimmering on the shore
2) How many oceans and seas are there on planet Earth? Can you find out some facts about each one? Which is the largest? Which is the warmest? Could you make a word-search or crossword using their names?
Did you know that the moon affects the tides? Research how this works...
____________________
Start a diary to help you remember what you have done and how you have felt. You could aim to write every day or just once a week. Reflect on the things that have changed since school closed. Try to find at least one positive for each day or week that you write about! You could also include information about things that are happening around the world - watch BBC Newsround (https://www.bbc.co.uk/newsround/news/watch_newsround) to help you keep up to date.
____________________
1) Imagine that you have discovered this strange creature, somewhere in the wild. Can you write a fact file about it, for example explaining where it lives, what it eats, what noise it makes, how it behaves and any other interesting information?
2) Can you create your own strange combination of at least 2 different animals? What would it look like? What would you call it?
____________________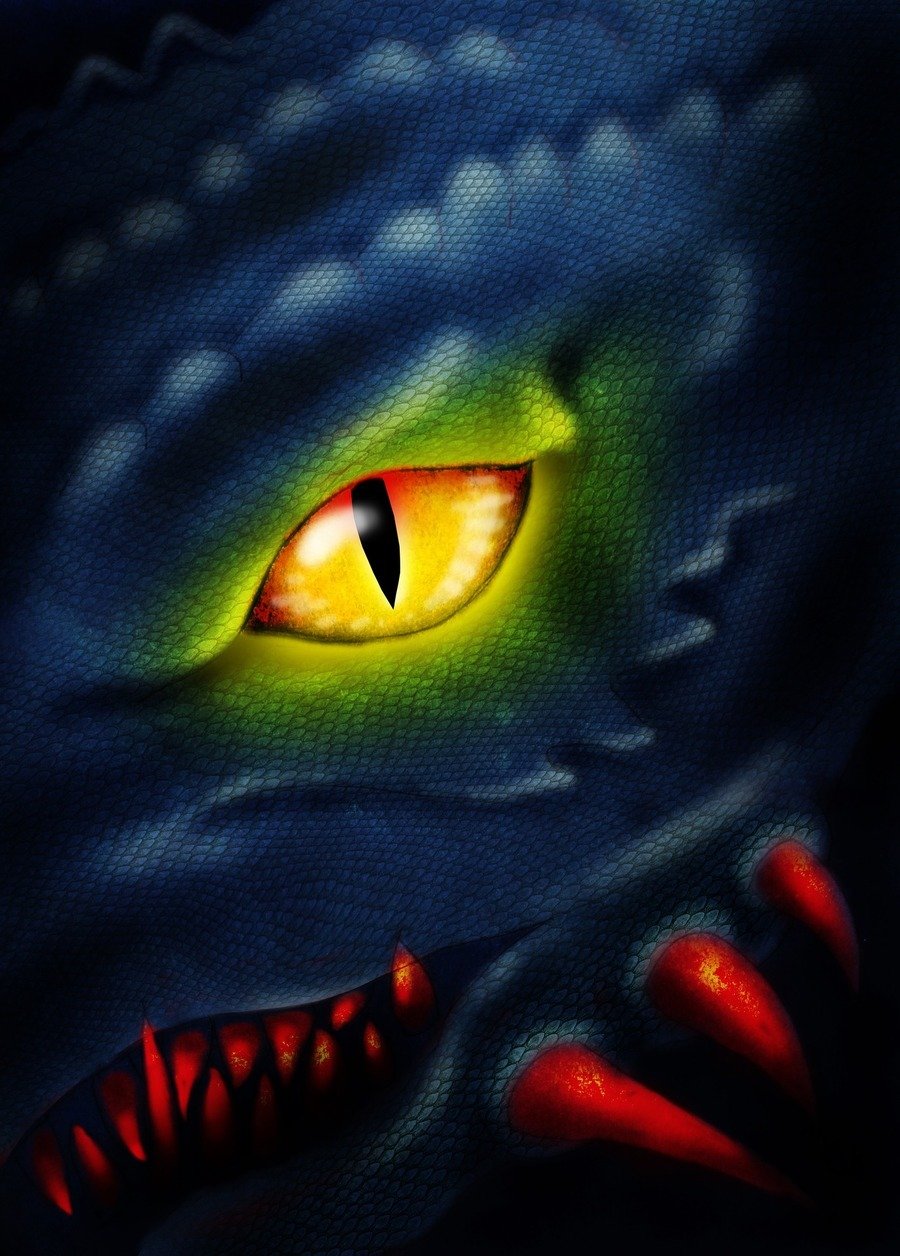 1) Imagine what the rest of this dragon might look like. Can you write a description of it? You could draw a label a picture to help the reader imagine what you are thinking. Or you could write an atmospheric story with the dragon as the main character.
2) Write a poem about the Dragon's Eye - what does it look like? How old is it and what has it seen? How is the dragon feeling? Try to use alliteration (words that start with the same sound) or similes/metaphors in your poem. You could try to make it rhyme if you are feeling very clever!
____________________
William Shakespeare
1) Shakespeare is famous for writing plays and poems. What else can you learn about him? You could draw out a timeline of his life or write a biography all about him. I'll start you off with one fact:
Shakespeare was born on 23rd April, 1564 and died on his 52nd birthday!
2) Shakespeare wrote with a quill (a pen made out out of a large feather) and ink. You could try to make your own quill (see here) and copy out a favourite poem?
The CBBC website has some great clips to watch if you are interested in learning more about Shakespeare.
____________________________
Easter Eggs
1) Can you research Easter customs and find out what chocolate eggs represent? How do people celebrate Easter differently? How do you celebrate Easter in your family?
2) Find an Easter recipe and have a go at making some delicious Easter treats...you could make chocolate nests, Easter biscuits or maybe even some hot cross buns? Write your recipe up and decorate the page to help someone else follow your instructions...
____________________